The Video Is Slow ? Use a vpn or a different browser.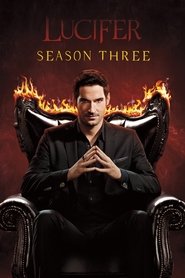 Lucifer Season 3 Episode 6
When Lucifer discovers Candy has gone missing, he hightails it to Las Vegas with Ella in tow. They work to find her, but interesting secrets could compromise the investigation. Meanwhile, Chloe is upset that Lucifer left on her birthday.
Views: 604
Serie: Lucifer
Director: Karen Gaviola
Guest Star: Andy Milder, Jack Yang, Jaime M. Callica, Lauren Holly, Leo Chiang, Lindsey Gort, Maurice Mulligan, Naiah Cummins, Sam Juergens, Todd Simmons, Tony Cipriano
Episode Title: Vegas With Some Radish
Air Date: 2017-11-06
Year: 2017