The Video Is Slow ? Use a vpn or a different browser.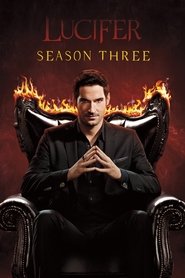 Lucifer Season 3 Episode 4
When a youth counselor is found murdered, Lucifer and Chloe venture into the world of high-end reform programs to find the killer. Meanwhile, Amenadiel adjusts his lifestyle in an attempt to help Lucifer, and Chloe questions Lt. Pierce's feelings towards her.
Views: 1031
Serie: Lucifer
Director: Eagle Egilsson
Guest Star: Antonio Jaramillo, Chris Lamica, John Posey, Katelyn Statton, Kelly Dowdle, Michelly Farias, Rachelle Goulding, Rickey Brown, Robert Merrill, Ronak Gandhi, Saxon Sharbino, Stephanie C. Allen, Tatiana Aarons
Episode Title: What Would Lucifer Do?
Air Date: 2017-10-23
Year: 2017