The Video Is Slow ? Use a vpn or a different browser.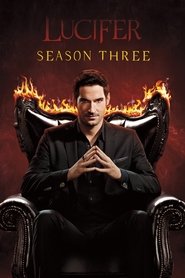 Lucifer Season 3 Episode 22
When Chloe takes some time off, Lucifer is forced to work with Dan on a murder case involving a dog show. Meanwhile, Charlotte and Maze have differing ideas for Chloe's party and after a wild night, Chloe rethinks a life-changing decision.
Views: 384
Serie: Lucifer
Director: Eduardo Sánchez
Guest Star: Aloma Wright, Billy Malone, Christian Gehring, David Labrava, Eric Nenninger, Erik Armando Alvarez, Kevin Covais, Lauren Baldwin, Roslyn Gentle, Sari Sanchez, Sean Harris, Victoria Gabrielle Platt
Episode Title: All Hands on Decker
Air Date: 2018-04-29
Year: 2018