The Video Is Slow ? Use a vpn or a different browser.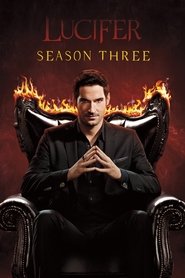 Lucifer Season 3 Episode 20
Lucifer and Chloe investigate a murder during which a witness claims a winged guardian angel saved her life, causing Lucifer to become paranoid about his own actions. Meanwhile, Pierce and Chloe's relationship takes an interesting turn and Lucifer discovers something that could change everything.
Views: 550
Serie: Lucifer
Director: Tara Nicole Weyr
Guest Star: Abhi Trivedi, Anthony Pierre Christopher, Brandon Barash, Caroline Kwan, Jason E. Kelley, Katherine Boecher, Kue Lawrence, Lidia Porto, Rane Jameson, Scott Rinker, Wayne Hill
Episode Title: The Angel of San Bernardino
Air Date: 2018-04-16
Year: 2018